Angel #8 Archangel Gadriel
"Angel Of Love"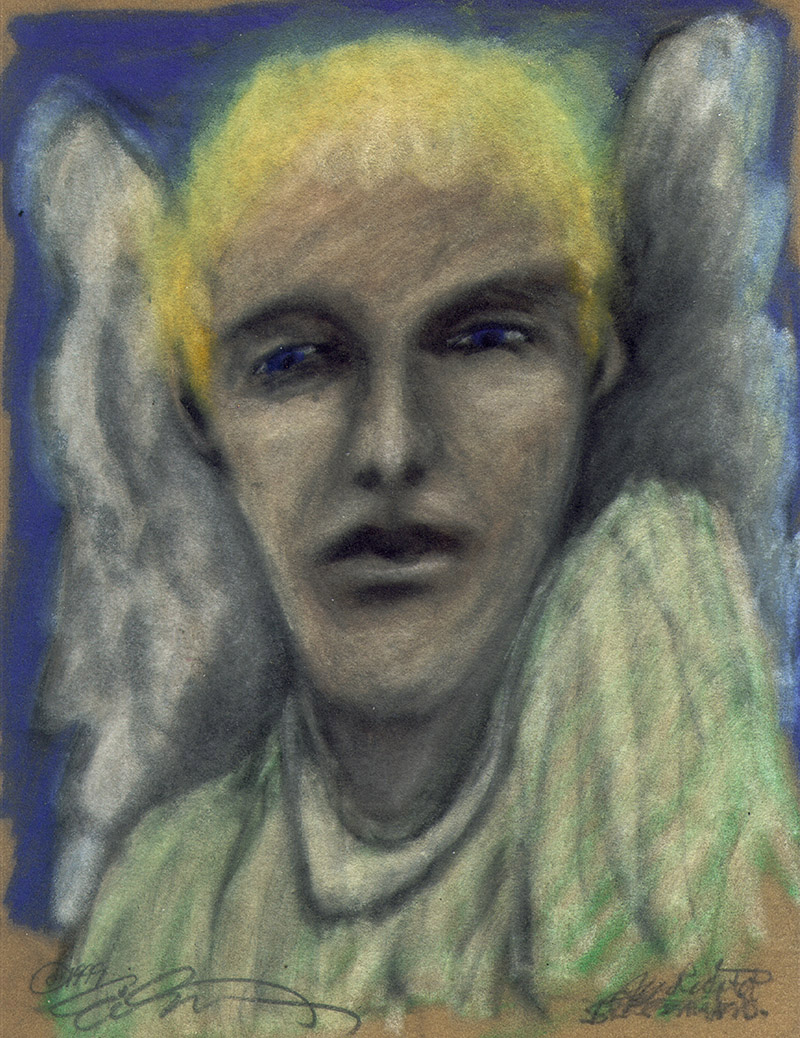 He is the angel of relationships, marriage, love and harmony. He grants the most peaceful, fulfilling and harmonious relationships, allowing for communication to flow with ease and for deep meaningful bonds. This Healing Angel will bring you grounding, security and stability. He protects and accompanies your prayers to the higher heaven. Whenever you need it, just gaze into his deep blue eyes and you will find solace and comfort.
Price: $
125

PENCIL-SIGNED -- LIMITED EDITION of 50!
FINE ART PRINTS ON ARCHES RIVES BFK
10" X 14"
Artist E.J. Gold.
E.J. Gold is a master artist. Gold has created a diversified and monumental oeuvre in the course of the forty years of his career as an artist. All his work speaks of breathtaking vision, technical expertise, uncompromising discipline, and engaging humor.
E.J. Gold was born in New York City in 1941.
These powerful angelic images by this remarkable shamanic artist are gateways to sublime mystical experiences and have the ability to awaken higher emotions.
Prints can be used as a thangka or spirit contact.
Place in a room where guarding & healing are needed.