What's New
"I create items that I love that are meant for gifts for yourself or others" ~ Michele Marie from The Angel Store
The Angel Store's Sale of the Month --
Available Now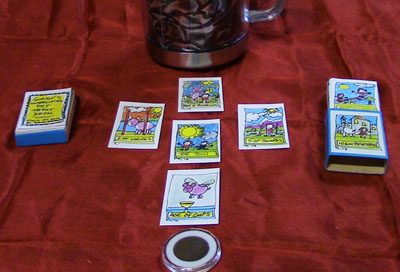 Matchbox Tarot version of "Gorby's Unspecified Pet"
A beautiful mini-tarot deck from the artist and spiritual director of The Institute for the Development of the Harmonious Human Beings, E.J. Gold. The original deck was handmade in his studio.
It is designed to help you strengthen your intuition, hear your soul's messages, connect with your purpose and light up the world with your presence.