Angel #7 Zadkiel
"Enfolding Angel"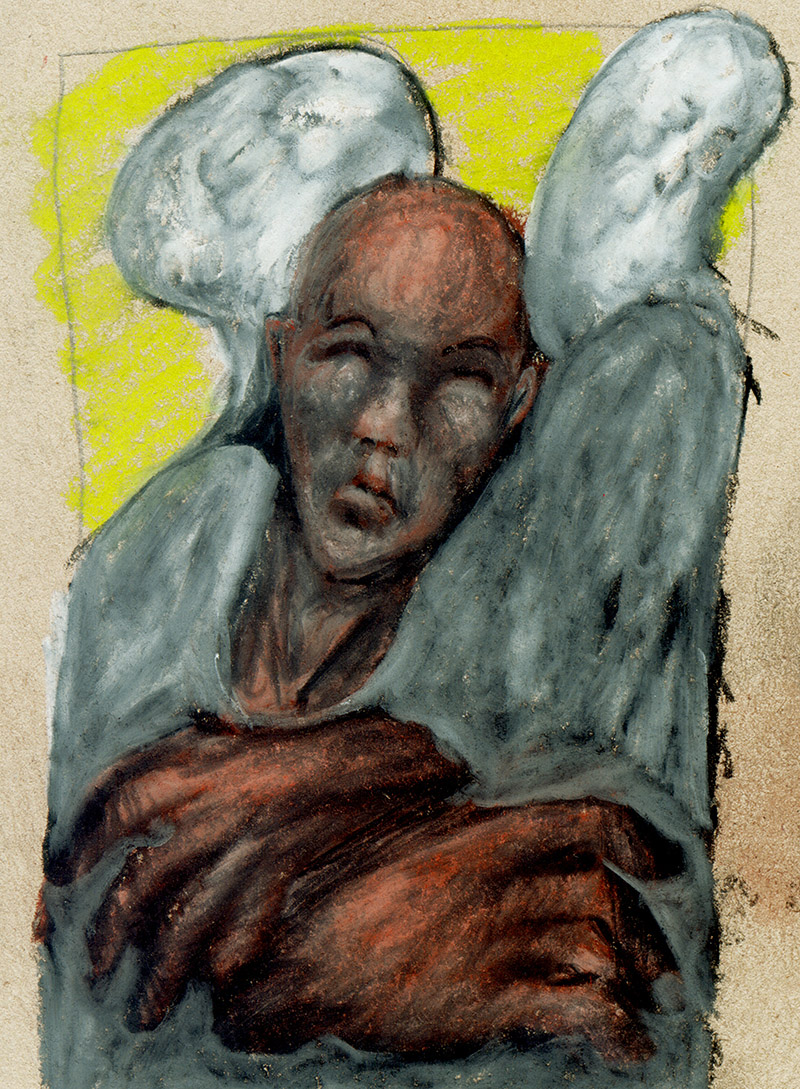 He is the embodiment of maternal love. He will bring peace, healing and prosperity miraculously into your life. Angel of inspiration, freedom, benevolence and mercy, he will help you connect with your higher self and let your light shine through. A heavenly presence that pervades your home and your heart and surrounds you with his magical sheath.
Price: $
125

PENCIL-SIGNED -- LIMITED EDITION of 50!
FINE ART PRINTS ON ARCHES RIVES BFK
10" X 14"
Artist E.J. Gold.
E.J. Gold is a master artist. Gold has created a diversified and monumental oeuvre in the course of the forty years of his career as an artist. All his work speaks of breathtaking vision, technical expertise, uncompromising discipline, and engaging humor.
E.J. Gold was born in New York City in 1941.
These powerful angelic images by this remarkable shamanic artist are gateways to sublime mystical experiences and have the ability to awaken higher emotions.
Prints can be used as a thangka or spirit contact.
Place in a room where guarding & healing are needed.